INFINIENERGY LTD
At InfiniEnergy, it is our aim to provide the customer with professional battery solutions, with no need of matching battery choices, re-working problems, or outsourcing etc. The technicians in InfiniEnergy all possess over 18year experience from the world's tier one lithium battery manufacturers, and purchasing staffs have over 20 year experience in the battery field.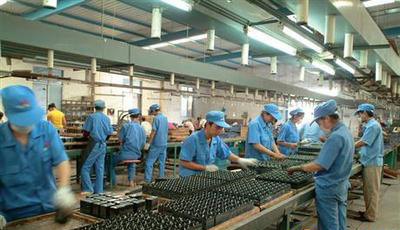 InfiniEnergy®PROMISE
on

Possibilities!
*

We

PROMISE

we do all we can to give you what you want
An enquiry and a deadline is all you need to provide, we
PROMISE
will try our best to achieve your requirements. Our process for every project: Making effort, doing best, trying possibilities, and if it all fails, we leave it to fate.
*

We

PROMISE

on a pleasure business relationship.
We will offer the best price to our customers, and we will try to let our customers satisfy with our quote as well. Business is about both parties, we
PROMISE
that we will not stop our price adjustment until we are all smiling.
* We
PROMISE
that we cherish all our customers.
We will cherish every of our customers, wherever there is a demand, there is us. We believe that business is less than trading with money and goods, but with trust and liabilities, we
PROMISE
to treat all our customers as friends.
*
We
PROMISE
on
POSSIBILITIES
InfiniEnergy® Perfect
your Possibilities!